CMC Space + Create –
Establishing and piloting a non-profit project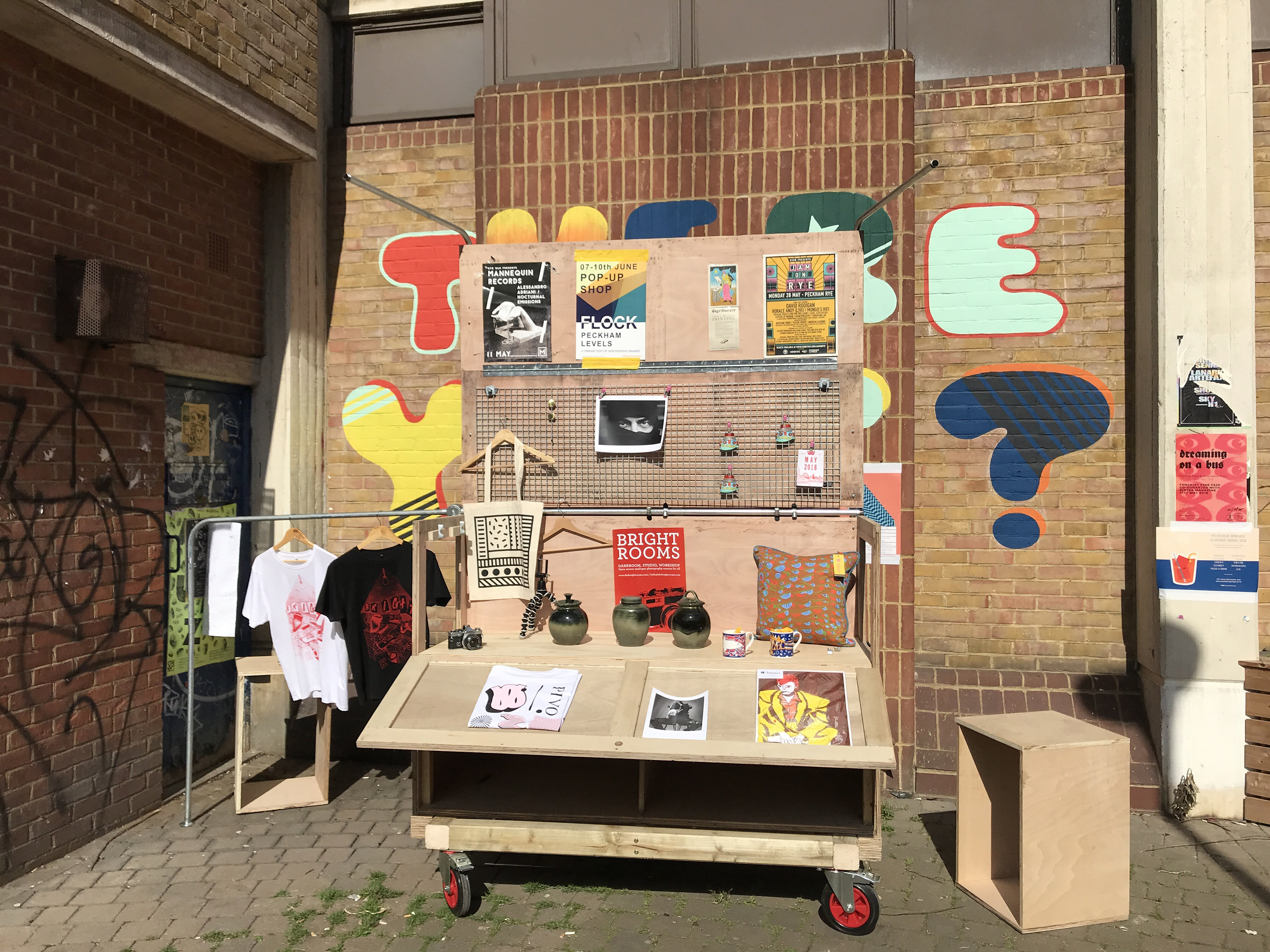 ---
THE CHALLENGES

Proving the value of CMC Space by creating a product for Peckham Levels members that support and improve their businesses

THE OUTCOMES

Defining the key characterictics of the non-profit project

Establishing a partnership between CMC SPACEand Peckham Levels

A multifunctional market display design that responds to Peckham Levels members needs and wishes


!!!

Stakeholders:

Collaborators: Goodsted, Peckham Levels, Action Now

Sector: Non-profit, Circular Economy

Services: Orga

My Role: Service Design, Spatial Design

---
Civic Makers Craft (CMC) Space is a non-profit project, which looks at creating a space that enables the design and manufacture of sustainable and up-cycled wood products that contribute to communities' needs and wishes as well as providing training for woodworking and design skills.
CMC Space Pilot project was greatly supported by PECKHAM LEVELS, who provided the much-needed space for the workshop, as well as funds to purchase materials.
---



I was joined to the CMC Space projectin the very early stage of it and therefore, I have had the chance to be a part of the team which has defined the key characteristics and vision of the CMC Space and create the strategy to establish a long term relationship with Peckham Levels.


Defining the Key Characteristics of CMC Space


Co-creative sessions were the cornerstone of the CMC SPACE manifesto and, later on, our product CREATE.


•Designs involve right relationships and beneficial connections

•Develops goals, strategies, and methods, not cookie-cutter approaches

•Thinks at a strategic level about all the possibilities before arriving at a solution

•Can be applied to small scale designs and space

•Favors multi-functionality

•Is regenerative


•Intensive rather than extensive systems

•Uses green and reusable timber

•Values appropriate technology

•Focuses on long term sustainability

•Arrives at solutions, not impose them

•Encourage friendships and meaningful connections using social design


Understanding the Peckham Levels Community

We, as the CMC team, decided to plot a smaller scale/mobile CMC Space, to show the potential of our project by improving Peckam Levels' businesses. This way we could create a stronger application for a grant towards a permanent space.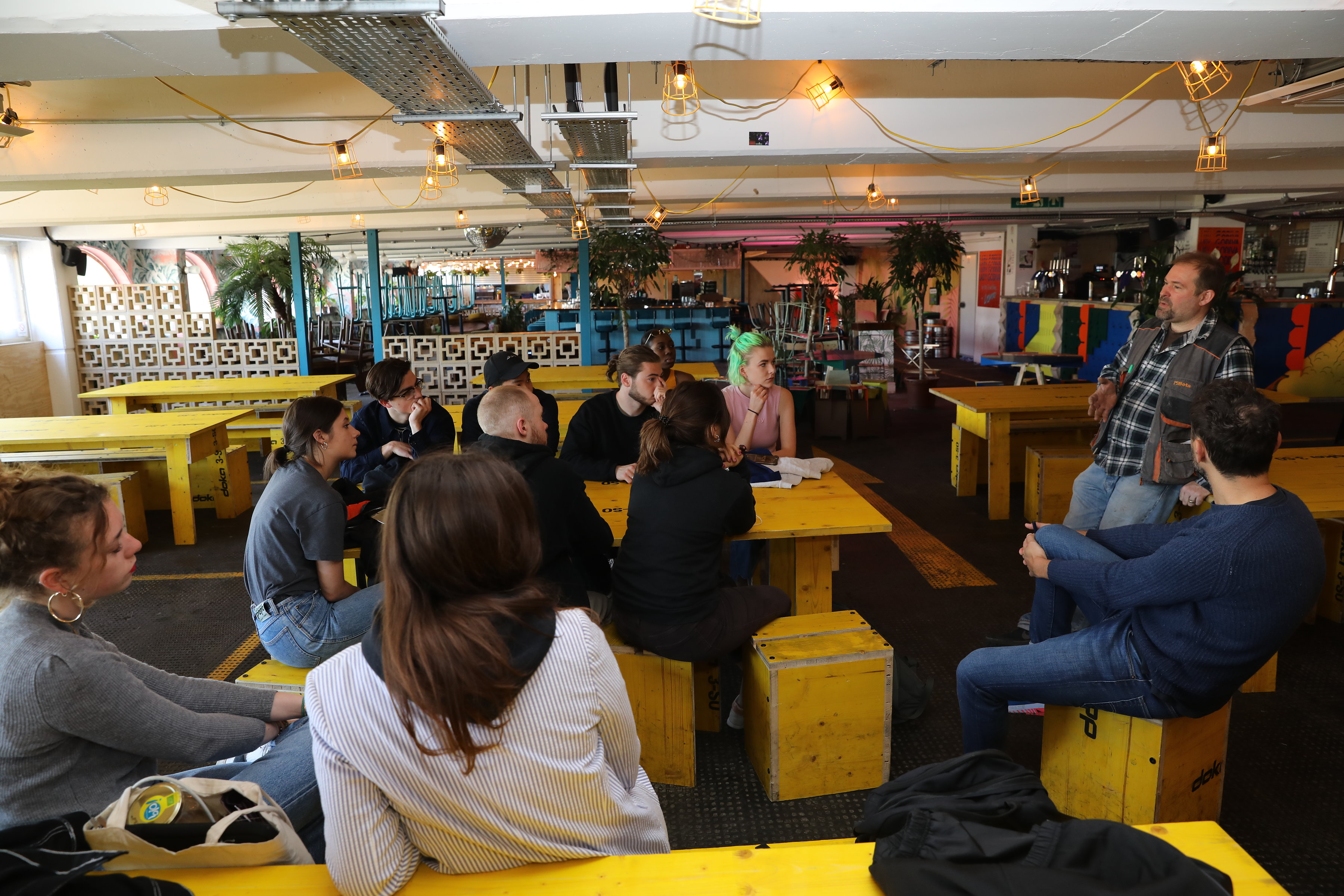 Key research, observation, and a base understanding of some of the business objectives at PL, with a handful of interviews undertaken, and some introduction to how the CMC Space initiative may benefit Peckham Levels overall were our first steps. From these first steps, ideas have formed.

The CMC Space model, service and structure have been seen to fit in with many of the activities and business goals of all PL users. The research team was openly provided time to look at creating a starting point to talk with and understand the movements and needs of all business members of PL.

After research and ideation sessions with the Peckham Levels Community, the need for the strong engagement with the locals and visitors was taken on as a potential design brief by the project, as developing a purposeful and innovative output was one of the main goals. CREATE Market Display was born to;




INCREASE FOOTFALL TOWARDS THE ALLOCATED COMMUNAL SPACE AT PL

ORGANISE AND ARRANGE A MEMBER'S EXHIBITION WITH THE STALLS PRODUCED

INCREASE SALES OF PL MEMBERS' PRODUCTS / SERVICES

---
PROTOTYPING & IMPLEMENTATION


Conceptual Vision for the CMC Space Pilot
1. Sense of Community
2. Sense of Place
3. Communal Space
4. Leftover and Threshold Space
5. Studio opportunities
6. Multi-functional designs
7 .Events, markets and use of Communal Space
8. Developing a Home for CMC Space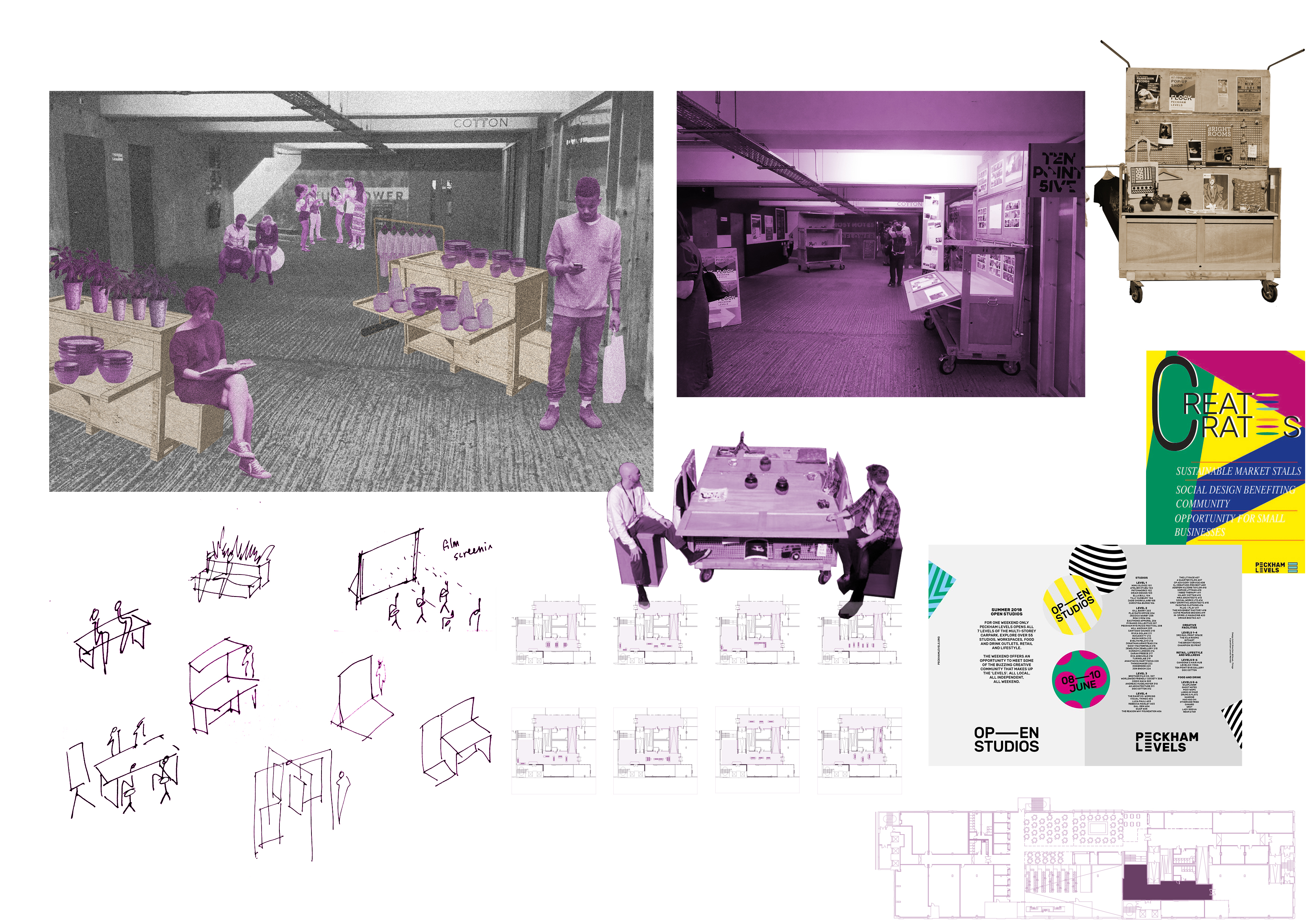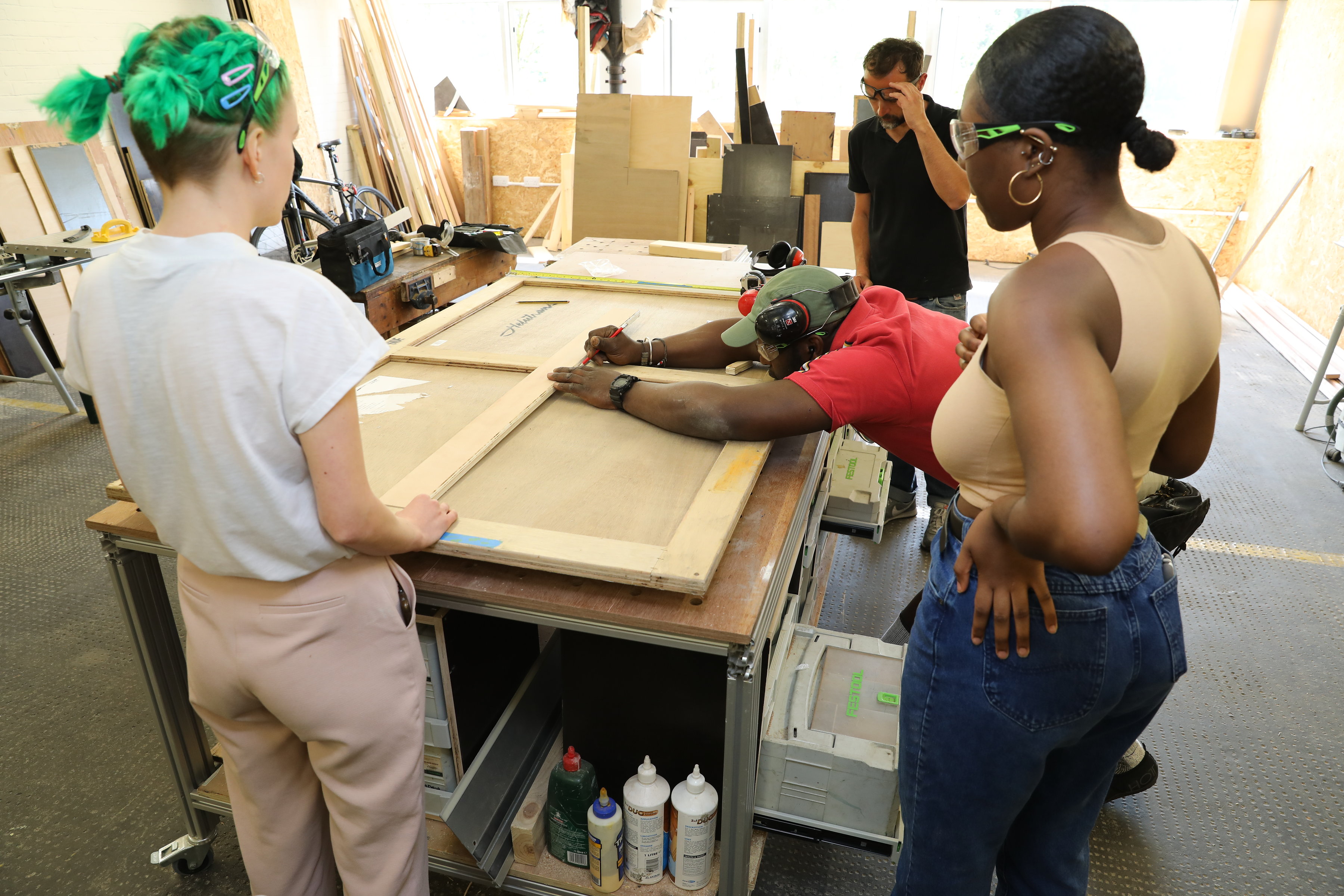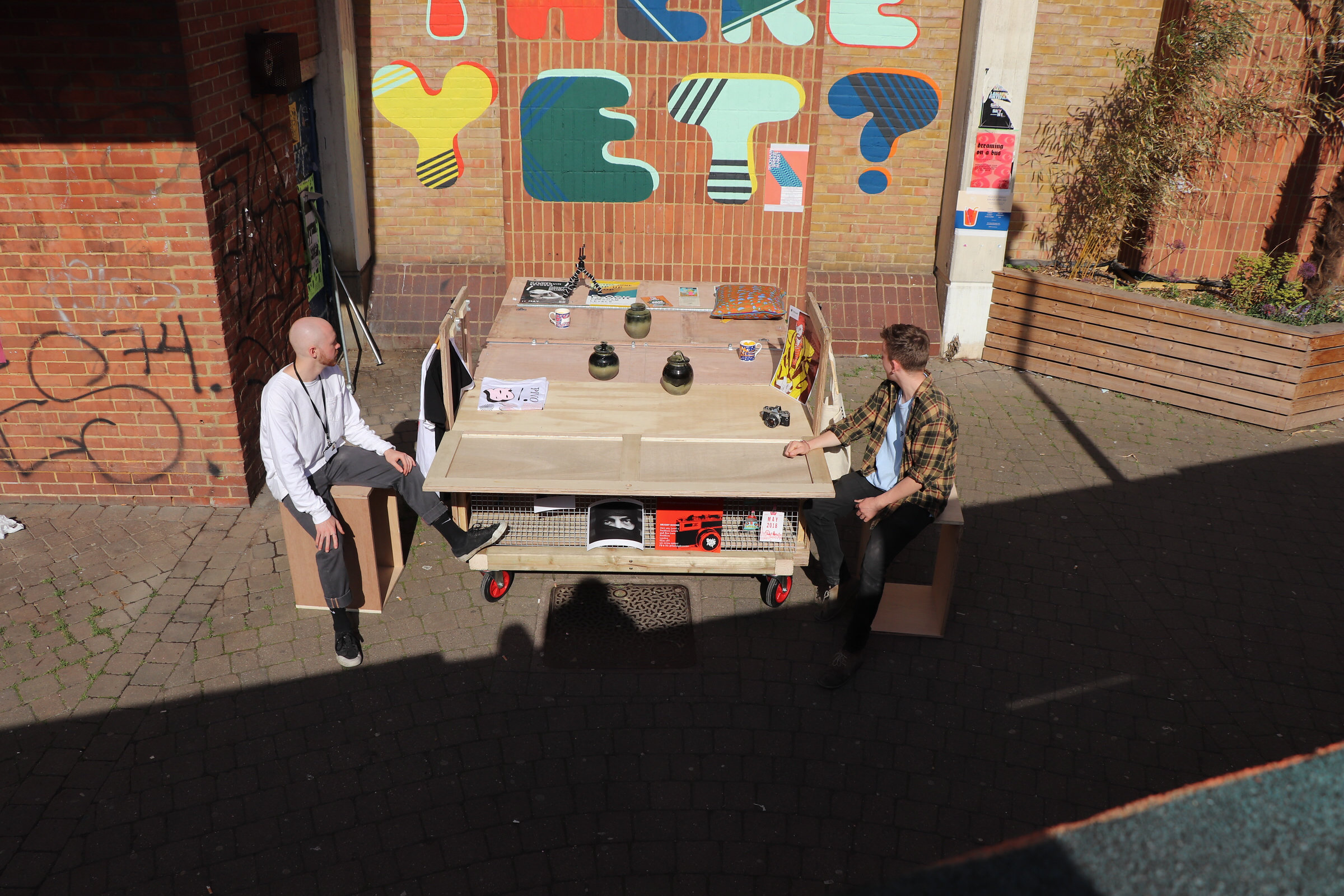 ---


CMC Space contribution

It will be a new creative and innovative workspace and service to enable the design and manufacture of products that are derived directly from Greater London grown timber saving London trees that are, milled and kiln dried in London and also from the best renewable timber resources sourced from places like London lofts, housing stock and leftover construction materials.

The service will also run in line with supporting the facilitation of Peckham Levels. CMC Space will gain an understanding of all of Peckham Levels studio members to check for their needs with aims to look at how beneficial relationships can be made. CMC Space will offer a civic membership where the space will be providing the tools to make highly designed innovative products from quality materials.

There will be direct support given to help produce ways with which to develop the communal space of Peckham Levels as well as newly founded product lines. We aim to encourage the use of reusable materials for products.
At the same time new forms of sustainable materials can be sourced and used in the Space for product lines. We see it as important to make high quality products and services that support in house products, styled by or with the support of Peckham Level studio members.

Key social objectives

Peckham Levels is situated in a deprived area with high levels of unemployment, combined with a high concentration of creative and resourceful people. Civic Makers Craft Space plans to bring about social values and traineeship.

Members will gain stewardship that catalyse innovation and will create opportunities with the aim of diverting what would be waste from disposal to help our local community increase their access to employment through the cultivation of skills and development of new products, networks, skills and much more.

CMC Space will provide a unique offering: with shared affordable workspaces, an educational space and services, and a support network for local enterprises and individuals creating one off or small batch design products and opportunities, derived from the waste material.

Sustainable development goals

CMC Space is able to become a charity and/or social enterprise with core social values in the form of an eco-innovative- shared retail unit. Our social mission is to contribute to green London business support and
education training. Our Charitable objectives are in line with humanitarian development and sustainable development goals.