S.I.B.C –
A council for people, by people

sibc.org.uk


The Social Inclusion Brick Council is a proposal that hopes to help encourage public participation in urban planning. It utilizes workshops to help foster conversations about the future of the built environment in any given place. We believe that public participation is an integral part of successful urban planning.

The story has started with Rhyl (a Welsh seaside resort town in the county of Denbighshire). As a threshold matter, We had Rhyl and its dire and complex social and economic challenges in our hands.

---- Today, Rhyl has been named one of the worst places in the UK to live. People's ability to find cheap flights to travel to many different international holiday destinations has left Rhyl struggling to keep afloat. Due to its situation, the town received over 22 million pounds to help fund their regeneration from the EU. Sadly, the men charged with the task to imagine a future, failed to deliver anything other than a bleak, empty, urine soaked coastal park and discount retail mall (Twin Towns Brief Book, 2018).

During our research phase of this project, it was evident that the people of Rhyl felt disengaged from the future of their town. Using Rhyl as the first place we want to implement our proposal, we hope to re-engage(as they're supposedly "engaged") the community to help them regain their voices, so they can take part in Rhyl's new chapter of regeneration.

With many buildings being knocked down and new buildings and businesses being created, we believe better engagement with the public for these future structures will foster a better relationship with the council. Promoting a more positive image of Rhyl within its citizens, may create a multitude of possible benefits such as job creation, mental health improvement, population retention and many others.

"...Everything we did, we brought the community with us. As you probably know, if you're involved with something. Then, you feel part of it. You look after it."
—Garry Davies, Countryside Officer, Denbighshire Countryside Service

We were conscious of the need for a vehicle to engage people, to break the tension. At the end, we were aliens in a town that had a population of 25,149 and has had many disappointments regarding regeneration and socio-economic decisions. People have been asked many times regarding these issues but the process was failed, therefore, "go there and ask questions" was not an option. We used multiple forms of research to help shape and form our proposal, in hopes of creating an experience that was able to bring to light unique insights, thoughts, and concerns about the built environment from local people.

The inspiration for the design of this workshop began as an exploration into the brick making industry of Rhyl's past. We were very interested in the disappearance of the industry and its replacement with the tourism industry, which eventually faded as well. The irony of the missing brick-making industry is that with all the regeneration, old buildings are being renovated and new buildings are being built, but any bricks used, are being outsourced.


2018, Rhyl, UK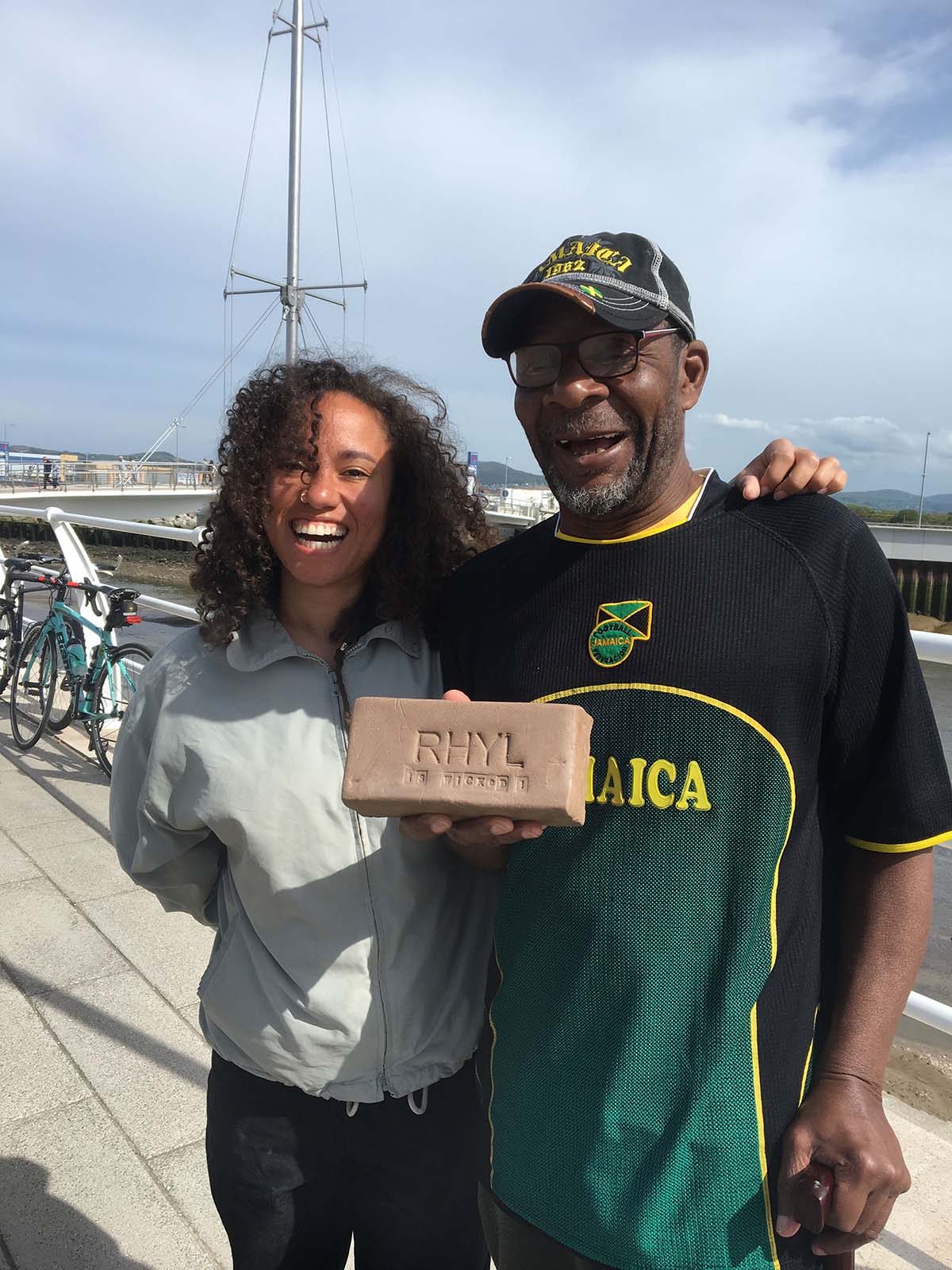 Using "bricks" as our vehicle, we conducted an amateur brickmaking workshop where we had people imprint their feelings or thoughts on Rhyl into a brick with the help of a map and indirect questions for idea generation. We assembled our workshop in a public space nearby the harbor. Although we had insecurities about its effectiveness, implementing the brick as a vehicle, which has a meaning and familiarity for local citizens, worked for us. We were able to gain helpful insights into the concerns, needs and expectations of the public and hear personal stories as we hoped. We also hoped that through this experience we can encourage participants to think more critically about their engagement with public space and the future of their environments.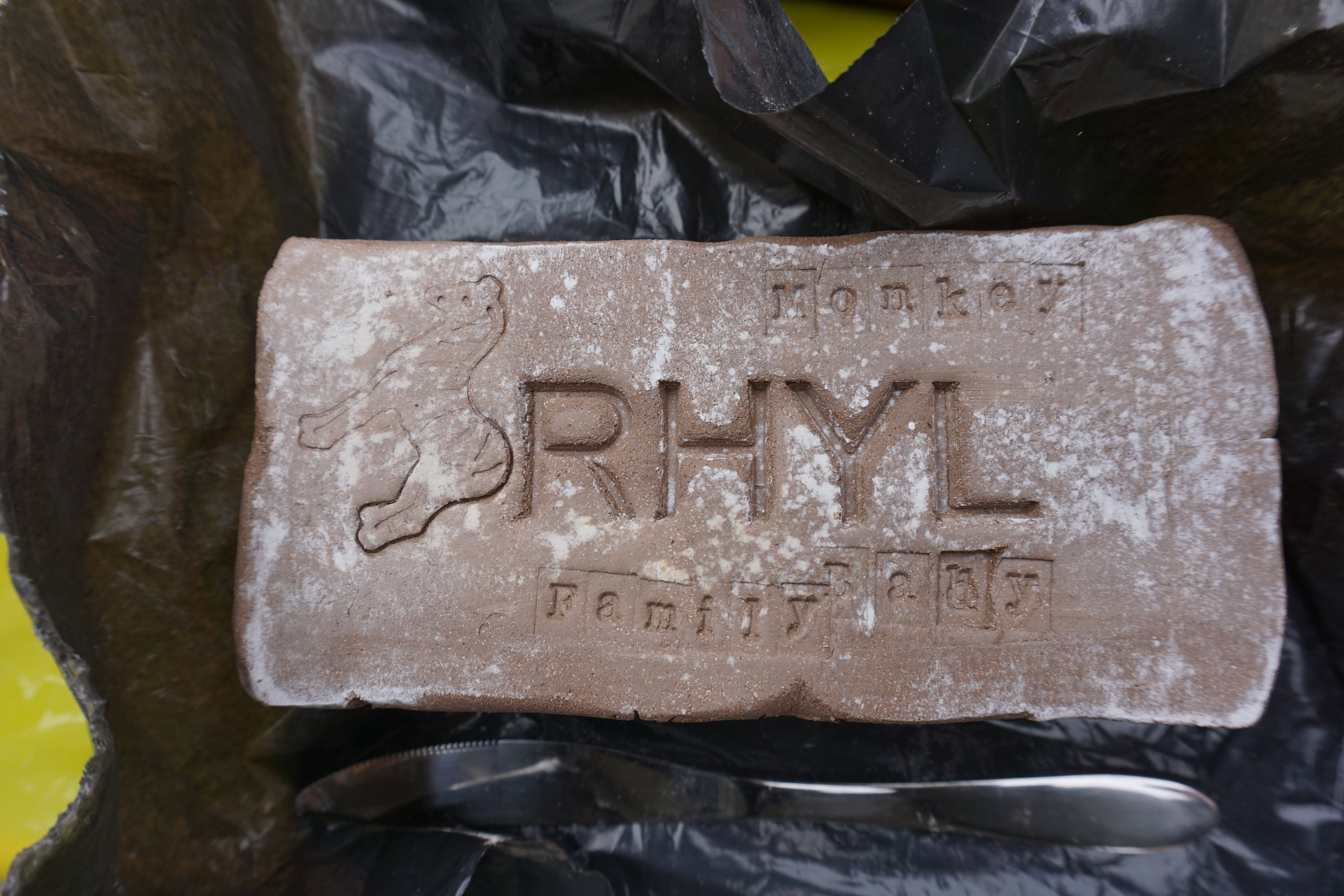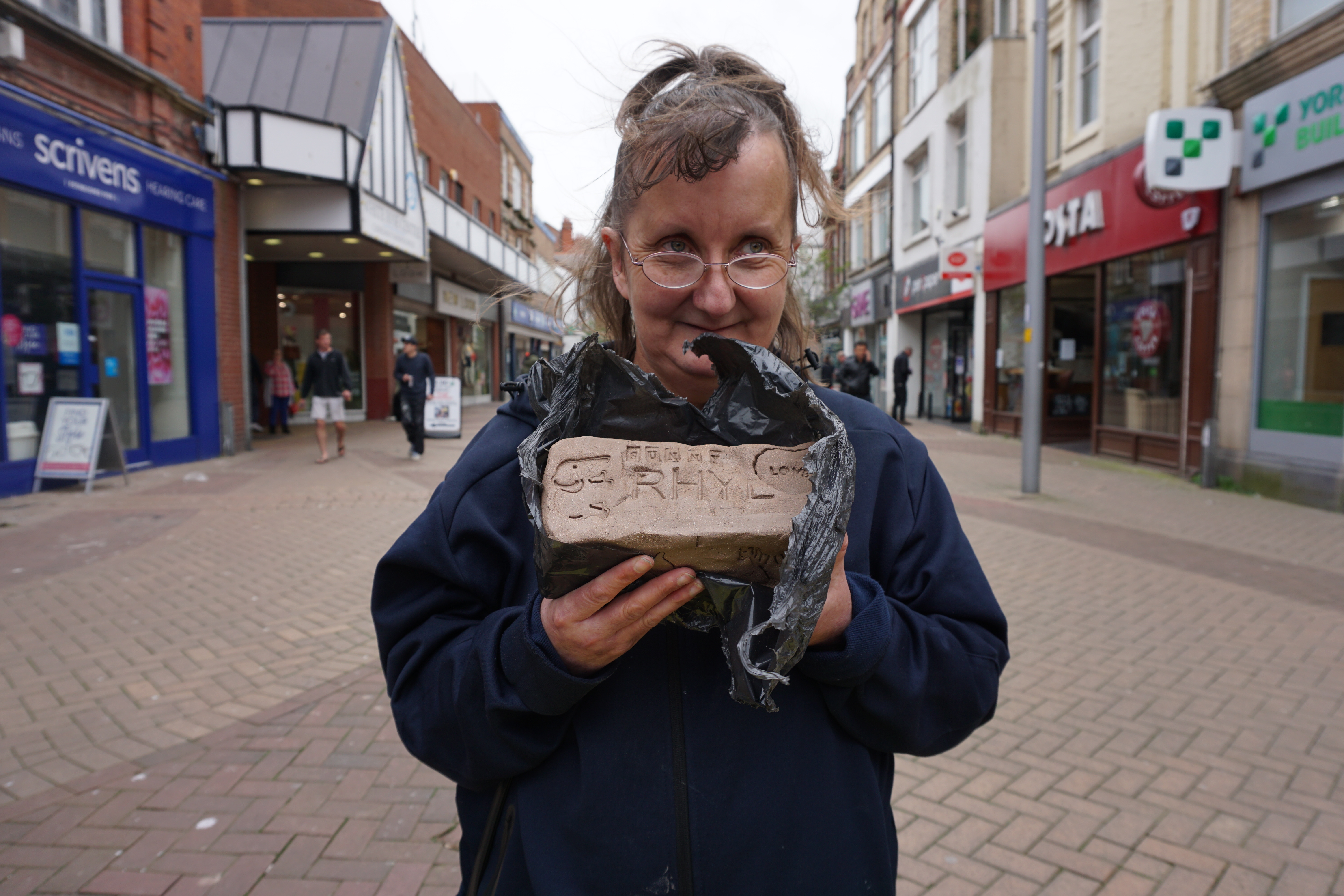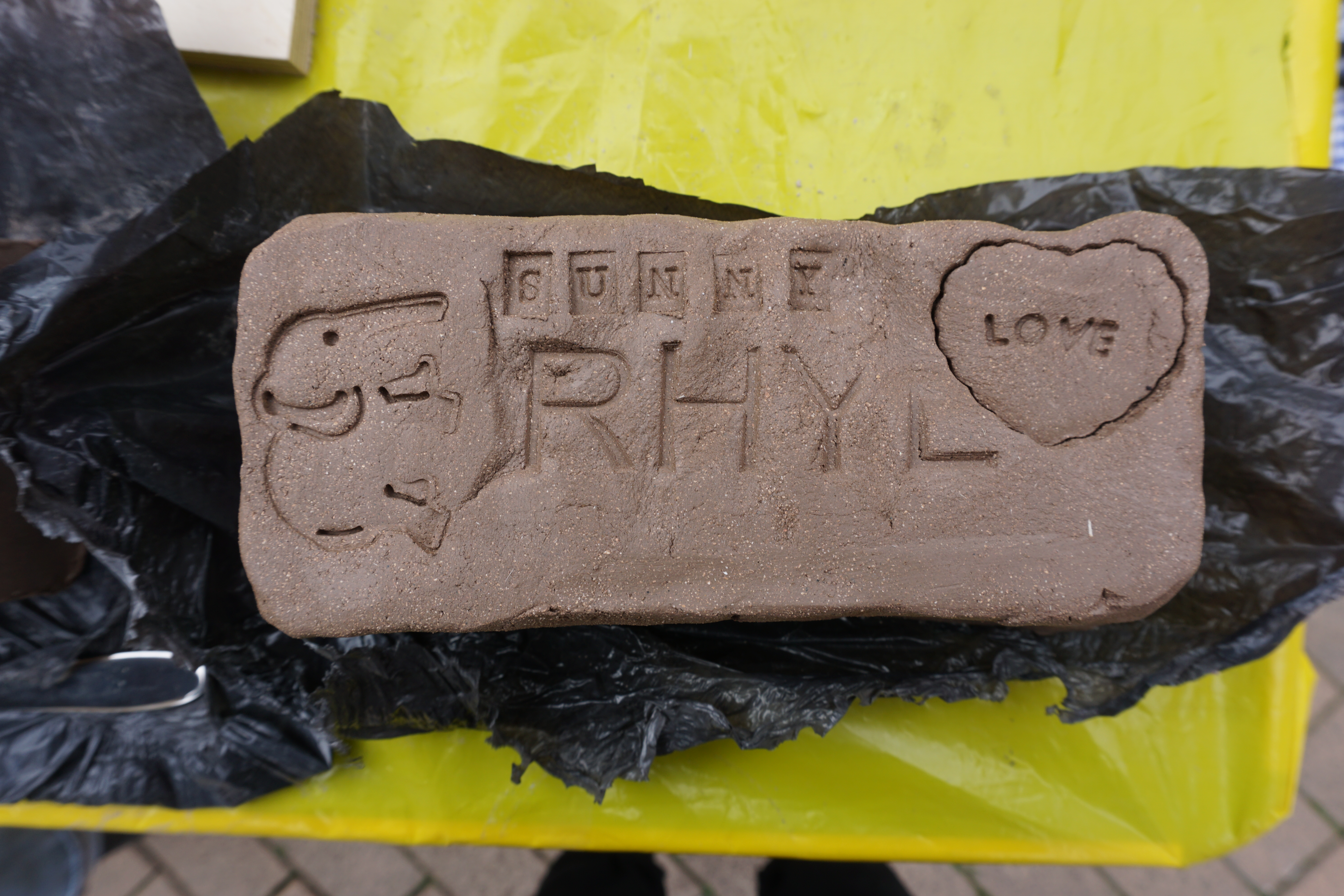 Toolbox

Later, we developed this idea into a social engagement template that is plausible for contractors to include in actual building projects (with a physical outcome that is something along the lines of a cornerstone).




What's in the box
Clay
Terracotta Grogged Marl or Crank

Mould
Wooden Mould customised with your City/Town name

Rubber Bands
Bands to hold the mould walls together

Letterpress Stamps
Alphabet stamps for customising the wet clay

Booklet

Implementation

To pilot our toolbox and workshop set-up, we are working with the redevelopment and expansion of Rhyl's Royal Alexandra Hospital— a Grade-II listed building, and will, therefore, be preserved and refurbished as needed. The plans also include building a new community hospital building on the same site. Our group contacted Liz Lloyd, Project Manager, to introduce our workshop and present our ideas for the hospital and we received a positive reply from her and the other stakeholders.
Once the development starts up again, we will conduct our workshop with the stakeholders and local people. Bricks created during the workshop will be shared as an insight and placed on the facade of the new hospital.




Our proposal hopes to give developers a toolkit to encourage engagement with their communities. It helps bring together a cross-section of the people taking part in a workshop to effectively implement community input. furthermore, it helps developers/planners to get a deeper understanding of the needs of the communities they affect.

We understand that this is not a blanket solution to the holes in many community engagement processes, but starting to develop processes in a more humanist manner will hopefully encourage a change in direction for policy making and engagement in general.

The aim of this project is to live beyond the scope of the case of Rhyl. We have decided to open source it so that it can be applied to various developments and communities.

You can find out more about the workshop and our research on the SIBC website.

Collaboration with Morgan Thorne, Carla Schleicher, Fivos Avgerios, Ludovica Galletta and Nick Banning