Roundit –
Creative Tools for Public Engagement

2018
From
Iterations Exhibition @ St. James

The ROUNDIT project investigates the concepts of "tangibility", "participation" and "empowerment" in Public Engagement, exploring issues in existing engagement methods and the power of collectivity.


Specifically, it is a proposal that aims to;

1. design tangible and interactive tools that promote novel forms of participation and discover new ways to create and share knowledge, stories, and experiences.
2. facilitate workshops with the tools
3. analyze the outcomes of the workshop
4. highlight the results - reach wider audience


Today, from income inequality and unemployment to climate crisis, education, and healthcare, people around the world are facing critical challenges that require creative ideas and solutions. We are now at a point that it is vital to approach problems in a way that is not top-down. This method is an insufficient way to tackle these issues.

In the last decade, as people become increasingly disillusioned, we are beginning to investigate new opportunities for design, to identify where designers can play a constructive role in our world by contributing to conversations larger than itself. We understand it as a social practice rather than a commodity. And with the rise of this understanding, we see the evolution of new initiatives and engagement platforms.

The ROUNDIT project aims to raise and answer two main questions;


How can participation be facilitated for engagement?
What tools do you ask people to use in order to encourage them to participate more in decisions affecting their lives, and better understand complex social, environmental and political processes?
TOOLKIT

As the first outcome of this ROUNDIT, the concept shown in the image has designed to be used in any workshop set-up.

The aim of the design;

Promote to motivation for collective creation.

Enhance conversations.

Revealing different connections and perspectives through the ability of pieces to come together in different ways.

Edible methods for different events; you can create many variable production steps and design the pieces according to this. (For example, if the group have 3 topics to talk; you can use 3 different colours and ask participants to reflect the ideas on the match colour pieces first and then according to aim of the meeting; guide them to connect pieces in different colours together....)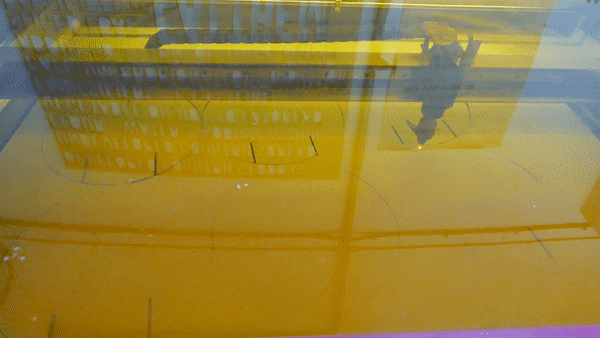 Rounds:
Laser Cutter & Cardboard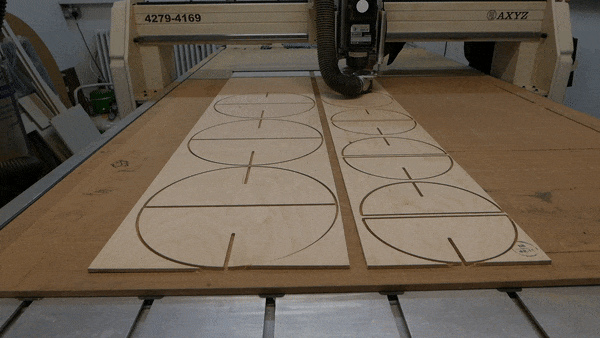 Feet:

CNC & Plywood



ROUNDIT LEWISHAM WORKSHOP

Topic : Jobs / Training (Choosen by the participants)
(Suggested topics for the workshop:
Mental health / Wellbeing
Safety / First aid
Regeneration / Housing )



Location: Lewisham Civic Center ( Council Building)
Participants: Twelve local young people aged between 10 to 16.

Yellow and Orange Rounds
Why does this topic important / what does it mean to you?

Blue Rounds
What are your wishes/demands/dreams about the topic?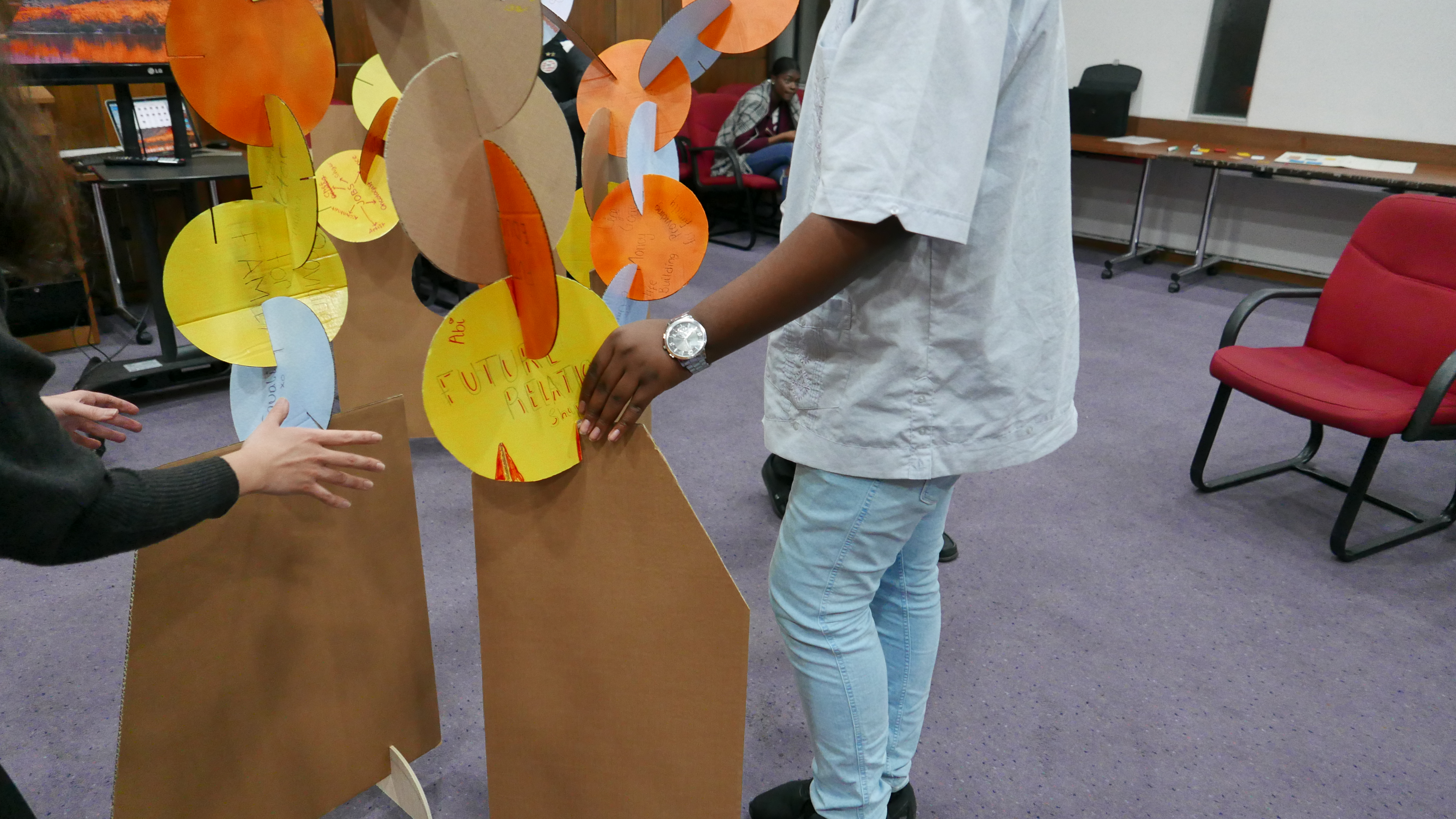 HOW DOES IT WORK?

1. specify the topics / issues / questions to aim at.
2. generate open/guide questions according to step 1.
3. use color coding to reflect the step 2. (which color means what or matches which question?)
4. explain the step 1 and step 2.
5. provide enough time people to think, to interact each other and to write/draw about their ideas, stories, experiences on the round pieces.
6. make the structure all together. (step 4 and 5 can be combined)
7. time to walk around the structure to see the pieces together. allow more idea generation and conversation.
8. ideally, make sure that the workshop and all the round pieces is recorded.
9. re-create and the structure in a public place by using the round pieces are made during the workshop. (or if it's possible, do the workshop in a public place and display the structure there)

WHAT'S THE POINT?

During the workshop;

• create motivation for participation
• promote collectivity and collaboration
• provide friendly and vibrant atmosphere
• enhance conversations
• recognition of other pieces
(other's ideas, stories, experiences)
• revealing different connections and perspectives through the joining of pieces in different ways and angles.
• active brainstorming/thinking
• enable new ways of conversation

Through exhibiting the structure publicly;

• make ideas visible
• move the conversations from the rooms to the daily life
• capture public attention
• raise awareness about the issues of the workshop
• activate new ways of sharing and knowing